Infos
5:14 min | 2D, 3D digital, mixed-media | United Kingdom | Jan 2020 | Animation, documentary
Credits
Direction and animation : Lisa Cruz
Sound design: Adam Shuttleworth
Mixing : Yin Lee
Voice: Alia Bounouara
Short Synopsis:
The film is set on a French Caribbean Island threatened by Hurricane Irma in 2017.
In the calm before the storm, a little girl is excited to meet the mysterious 'Irma' everyone is talking about.
Director's statement
Irma has been created based on a poem I wrote after my house and the Caribbean were threatened by Hurricane Irma in 2017. The idea behind the film is to recreate the atmosphere of that tension, a sense of fear, a sense of threat. So it is not a film about a hurricane, it is a film about waiting for the unknown.
The film is very minimalist in its looks, even set in an exotic place. No crazy jungle, no paradisiac beach, no wonderful color. My approach was to show the Island far from the idea we can have of it from postcards. It is simply the reality of the life there, shown with a bit of magic.
The magic in the film reflect the point of view of a little girl confronted to the event. We are in the childhood kingdom, where hurricanes have faces and can talk through fans…
Extract of the poem
Dust
Excitement
Umbrellas to protect from the bad weather
(…)
As if always, we have been whispering theses names.
Names of giants, of big tempests. Big men and big women. What is Irma? It is a character? A whisper, a sign?
(…)
Maybe, I was going to fly away as well. I was sure anyway that the bullock was going to fly away. And the hens with him.
But me, behind the piece of wood, I was just going to hear.
(…)
I wanted to hear.
The sheets metal tearing. Like a profound tearing movement.
I wanted to hear the rain, wash. Flow the buckets of water on the Earth.
Film Development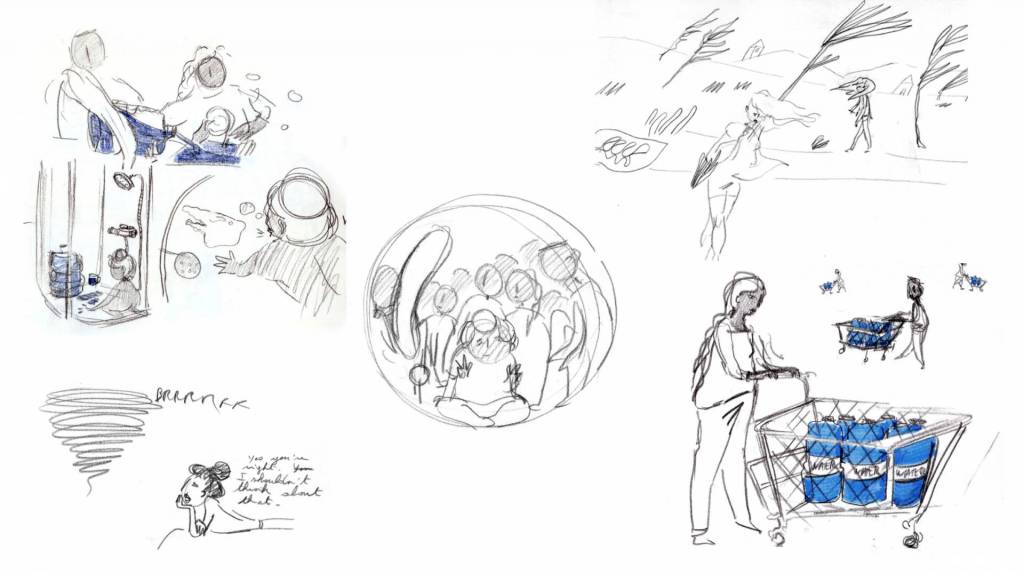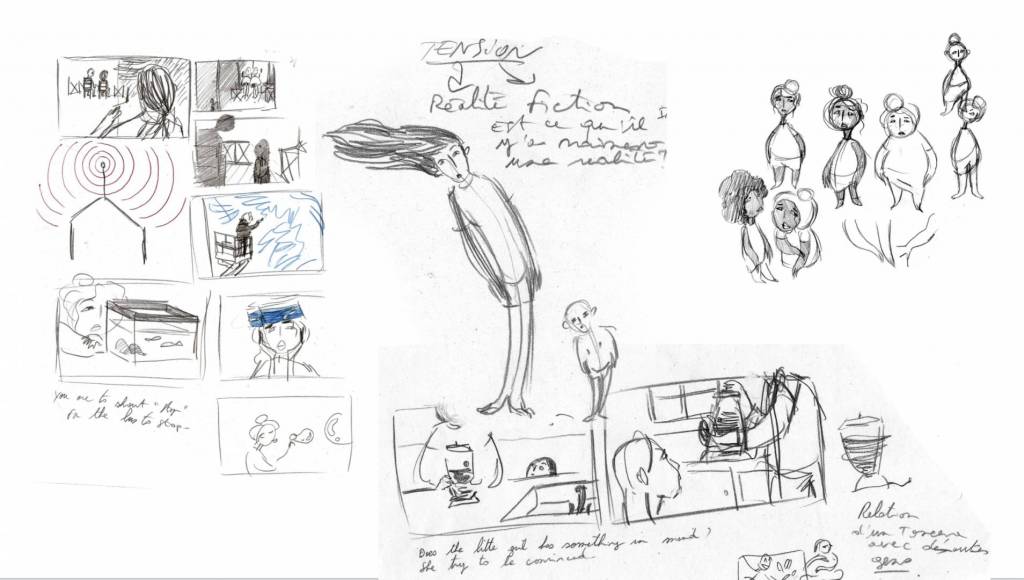 The Atmosphere – experimental process
Hurricanes in a pie dish…
I played with different fluids in water such as milk, iron fluid, ink, water, paint and using hair dryer to create 'Irma' the hurricane, the exceptional weather.
Was good fun.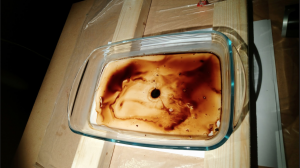 Festival Selection :
Rencontres Audiovisuelles – Lille, France – Selection Best Of School Europe – 2019
Hairouna Film Festival (Caribbean Film Only) – Saint Vincent and the Grenadines – Official Selection – 2020
Festival Nouveaux Regards – Guadeloupe – 2020
Zlin Film Festival – Czech Republic – Official Selection – 2020